Henkel Polska Sp. z o.o.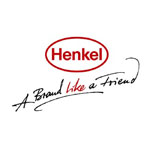 When recognizing the need to reorganize the demand forecasting process in our company, we decided to participate in the Fundamentals of Forecasting training, offered by MPM Productivity Management. It proved ideal for our needs.
As a result of the training, we identified weaknesses in the existing process, we learned to improve it and we were shown the methods which could be used to enhance the quality of our forecasts. Other issues discussed during the training such as the choice of priorities, co-operation with customers, design, implementation and forecasting process management also proved to be extremely practical.
Wonderful atmosphere and excellent organization constitute yet another strength of the training. Mr. Bogusz Dworak – the trainer - demonstrated his vast knowledge of the subject and relevant profound experience, owing to which the issues discussed during the training were presented in a clear, matter-of-fact and very interesting manner.
Fundamentals of Forecasting is another training offered by MPM in which we had the pleasure to participate. Similar to the previous trainings, also this one was very well organized both in terms of preparation of materials and qualifications of the trainer.
Witold Lewandowski, Logistic Manager, Adhesive Technologies - Henkel Poland Sp. Z o.o.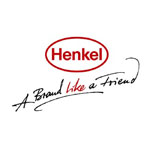 Production management is no longer only a domain of operational planning and control. It is important to strictly align all the production decisions to one strategic aim. By June 2008, approximately 30 of our employees had attended the training on production planning and control, resource planning, production scheduling and inventory management.
With the training by MPM Productivity Management we gained a new perspective on this area, which greatly helped us in our work.
Tomasz Cis-Bankiewicz, Supply Chain Manager Unit Adhesives Technologies Poland; Henkel Poland SA